Italian producers of quality soaps
Innovators of essences and perfumes for 25 years, the first in Italy to use vegetable soap
Natural and artisanal cosmetic products for multisensory experiences
Alchimia Soap is one of the leading companies in the artisan production of high quality soaps and cosmetic products made in Italy.
Active for over 25 years and always dedicated to innovation and experimentation, we were the first to introduce vegetable soap in Italy, gradually renouncing animal fats to favor natural ingredients that come from plantations, crops and forests still far from the contamination of man. Over time, the production of liquid soaps, shower gels, body lotion and perfumed waters has been added to the high-level solid soaps, with new collections and new fragrances every year.
Nature is the protagonist, in the ingredients and in the packaging
The secret of our products is the careful research of raw materials. We are inspired by the properties of plants and flowers, we draw chemical elements from nature such as vitamins, vegetable oils and protein bases to integrate with the bases, we select the perfumed essences to be mixed with soaps between essential oils, fragrances and natural extracts, coming from trusted manufacturers.
The quality of sustainable packaging is added to the naturalness of soaps and bar soaps: our products are hand-packed with eco-friendly pure cellulose paper of Italian origin, recycled tape and even the bottles and dispensers of liquid soaps are made in Italy. Elegance and design embellish each collection, enriching the olfactory experience with aesthetic value and transforming soaps into artistic creations and stylish objects.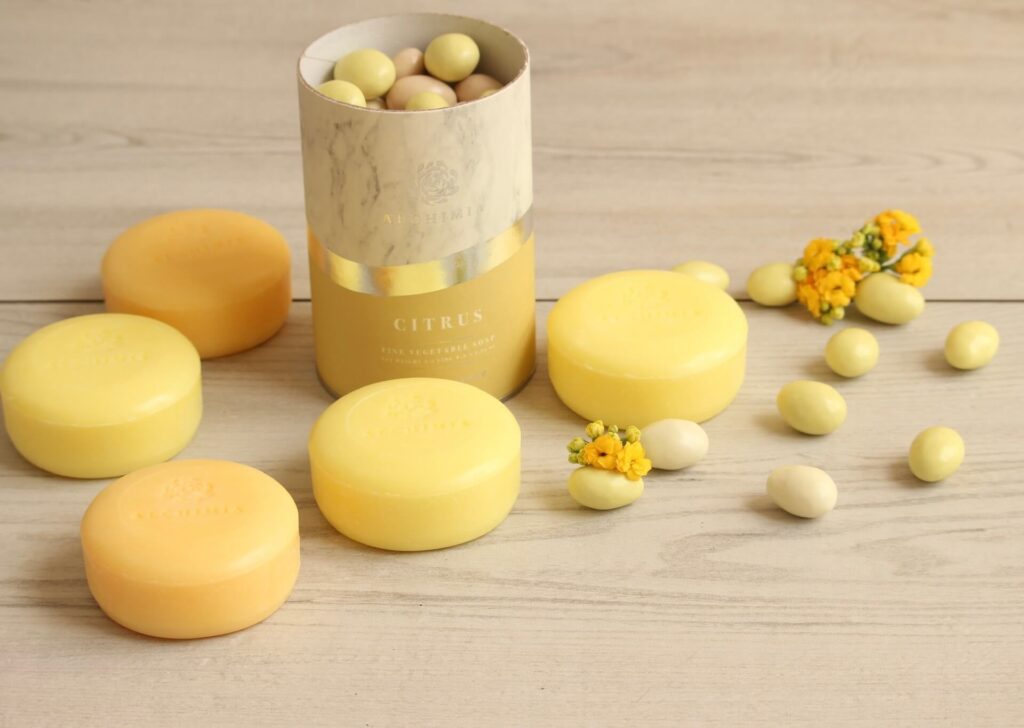 The values that present the essence of our work
Ours are authentic made in Italy soaps, made with high quality Italian raw materials and packaged with Italian materials.
For our soaps we use only sustainable, vegetable and natural ingredients: we care about the world we live in.
We produce green soaps and creams also thanks to the use of sustainable packaging, which favors paper and recycled materials while reducing plastic.
From the customized production of soaps and other products to delivery throughout Italy: we offer flexible and timely services to each customer.
We love quality and beauty, and we like to find them in each of our products, offering our customers special fragrances that generate an olfactory memory.
Nothing derived from animal fats but mixtures of fats of vegetable origin, to which we add the natural essences that we prefer to dyes: good soaps that are good for you.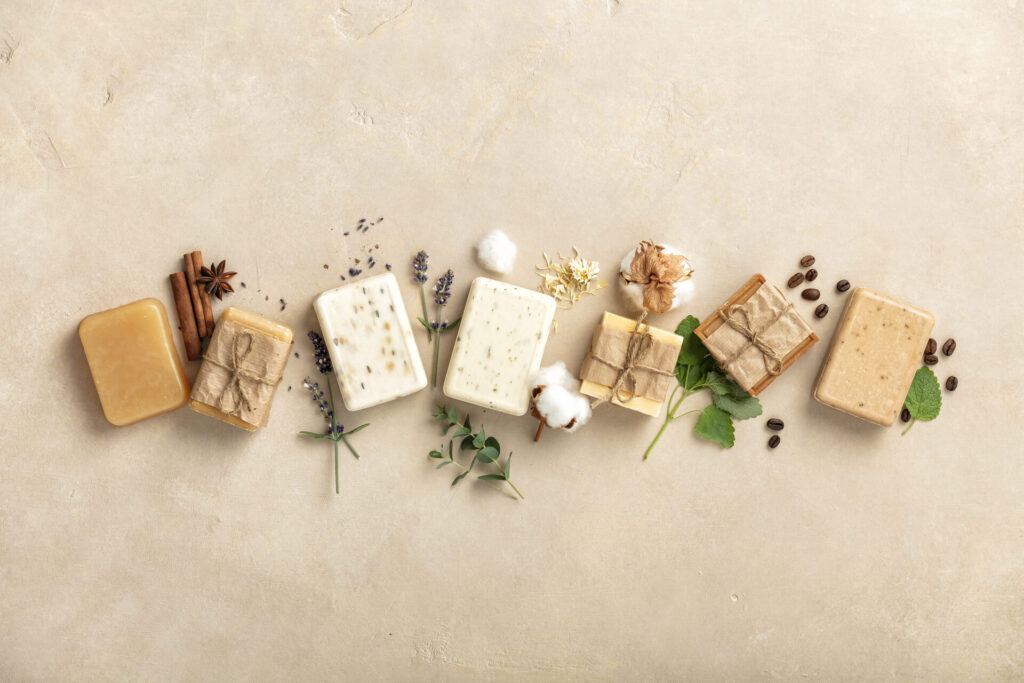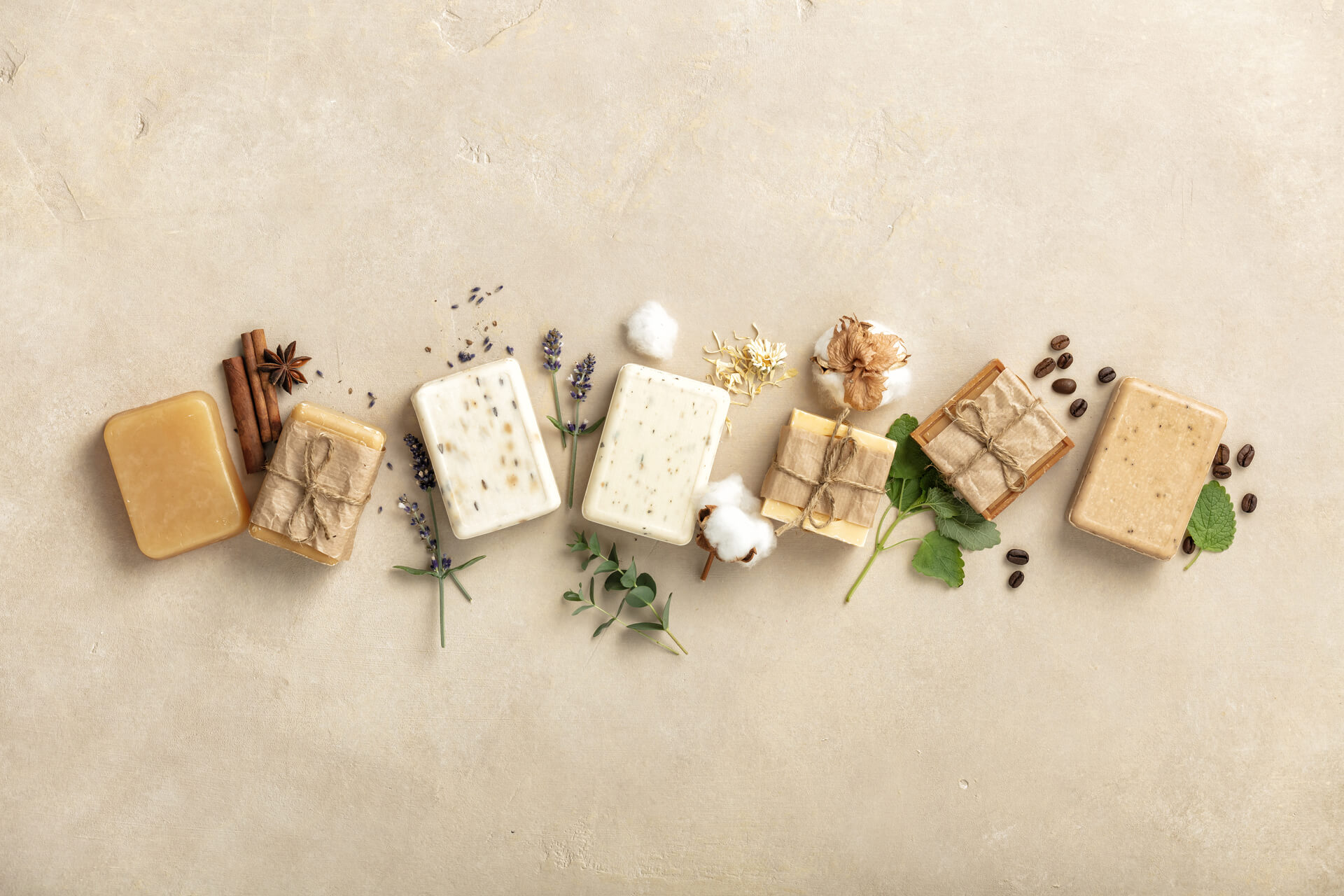 Handmade production of soaps
We produce made in Italy soaps in our internal laboratories in a perfect mix of technology and craftsmanship, applying cold processing using the latest generation machinery to obtain new fragrances, innovative products and intriguing olfactory nuances.
The operational headquarters, where a dozen professionals specialized in cosmetic production and formulation works in collaboration with external technicians with proven experience, are flanked by the warehouse and logistics area, from where shipments for our customers all over the world depart.
Discover soaps and fragrances for sale online
Alchimia Soap
Refined essences covered with design: Italian artisan soaps and body products.
Art Bouquet
Soaps that combine art and perfumes, elegance and quality.
HTT Sport
Soaps and body care for athletes.
Outlet
Products on offer, promotions and discontinued products.
Soaps and customized products
Discover Alchimia Soap's offer of customized products, personalized and private label soaps: essences and fragrances on request, original creations with special fragrances, promotional soaps and branded bottles for commercial activities, special occasions and corporate gifts.