An effective natural remedy against skin ageing
Skin ageing is a physiological process which can be accelerated by risk factors such as smoking, air pollution and excessive exposure to UV rays from the sun. Luckily, there are natural remedies to slow your skin's ageing and keep it healthy and cosmetic products that use these substances as ingredients, harnessing their qualities. One such product is orange soap.
Orange, a fruit rich in vitamins and freshness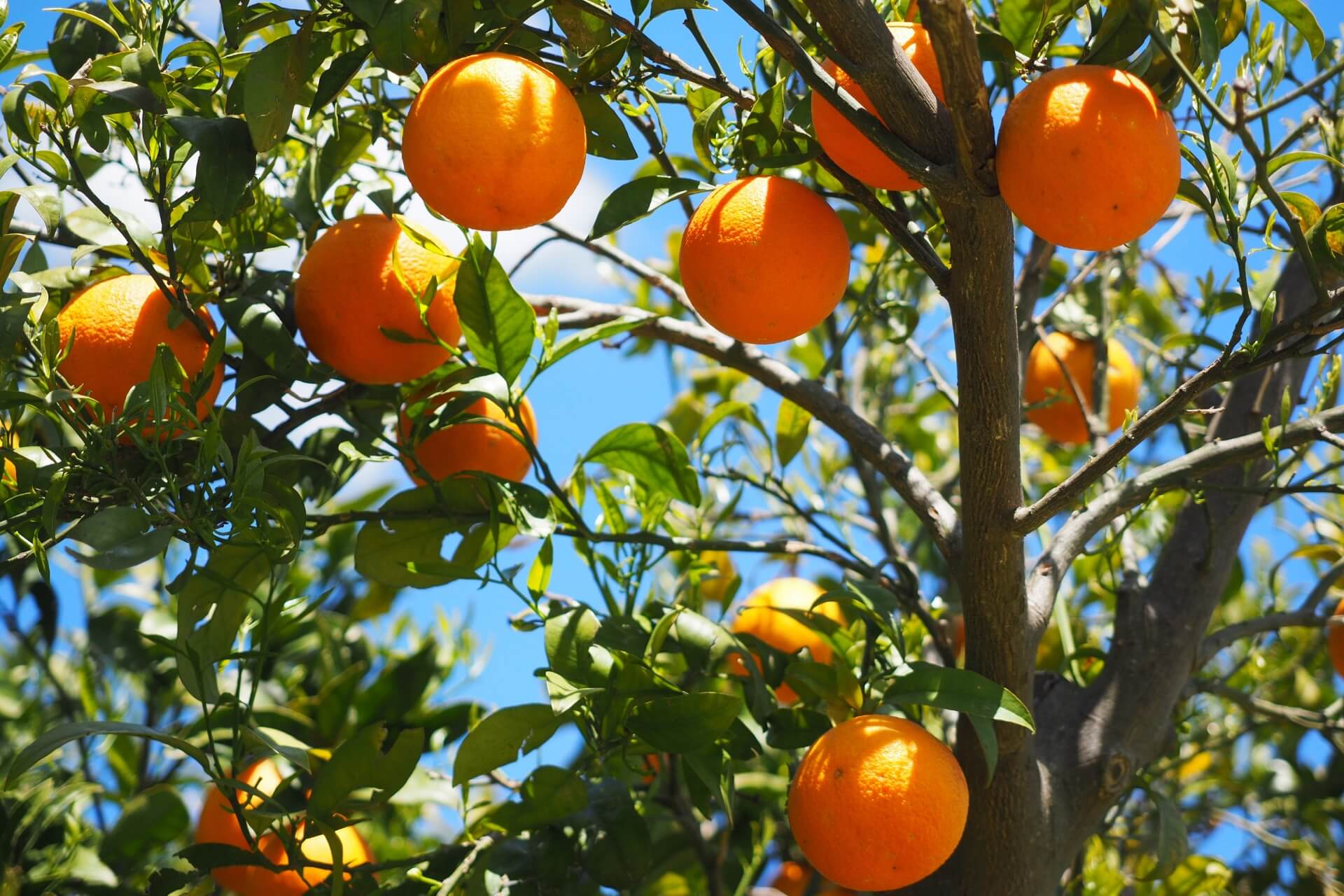 Blood orange is the variety of red orange notable for its reddish-coloured peel and, most of all, its dark pulp. It grows in Mediterranean climates, in Italy and especially in Sicily, where the temperature variation between day and night is responsible for its red pigments, called anthocyanins, a class of flavonoids which result in its distinctive colour, different from that of blond oranges (although the taste is very similar).
These anthocyanin substances are powerful antioxidants which perform a significant protective action on the body's cells, combating the development of free radicals and cellular ageing. Other substances contained in oranges in large quantities are, of course, vitamins. Indeed, this citrus fruit is an excellent source of vitamins A, B1, B2, C and K. Red oranges are especially rich in vitamin C, or ascorbic acid, an antioxidant substance capable of increasing the immune defences and stimulating production of collagen. This protein is essential for the tissue and, after a certain age, its presence in the dermis (the deepest layer of the skin) begins to drop, causing progressive loss of the skin's compactness and elasticity.
In terms of fragrance, orange essential oil is also notable for its fresh, citrusy notes, often used in combination and contrast with other scents, as seen in orange and cinnamon products, for instant summery, joyful and refreshing sensations.
Properties of orange soap
Red orange soaps bring all the natural skin benefits of this fruit and the substances it contains, accompanied by its signature fresh and summery fragrance:
protection and rejuvenation for the skin with vitamin E which treats dry skin by removing damaged cells and regenerating the tissue, offering effective anti-wrinkle protection;
revitalising effect through the toning and refreshing moisture it brings to the epidermis together with anti-stress benefits;
antibacterial properties of orange, performing an effective antimicrobial as well as anti-inflammatory and antifungal action;
anti-cellulite remedy: 'orange peel' skin can be treated using none other than orange fruit, which firms and moisturises and can accelerate the metabolic processes for healthier skin;
detoxifying effect on the skin: a genuine detox for the skin, eliminating impurities and oxidative stress.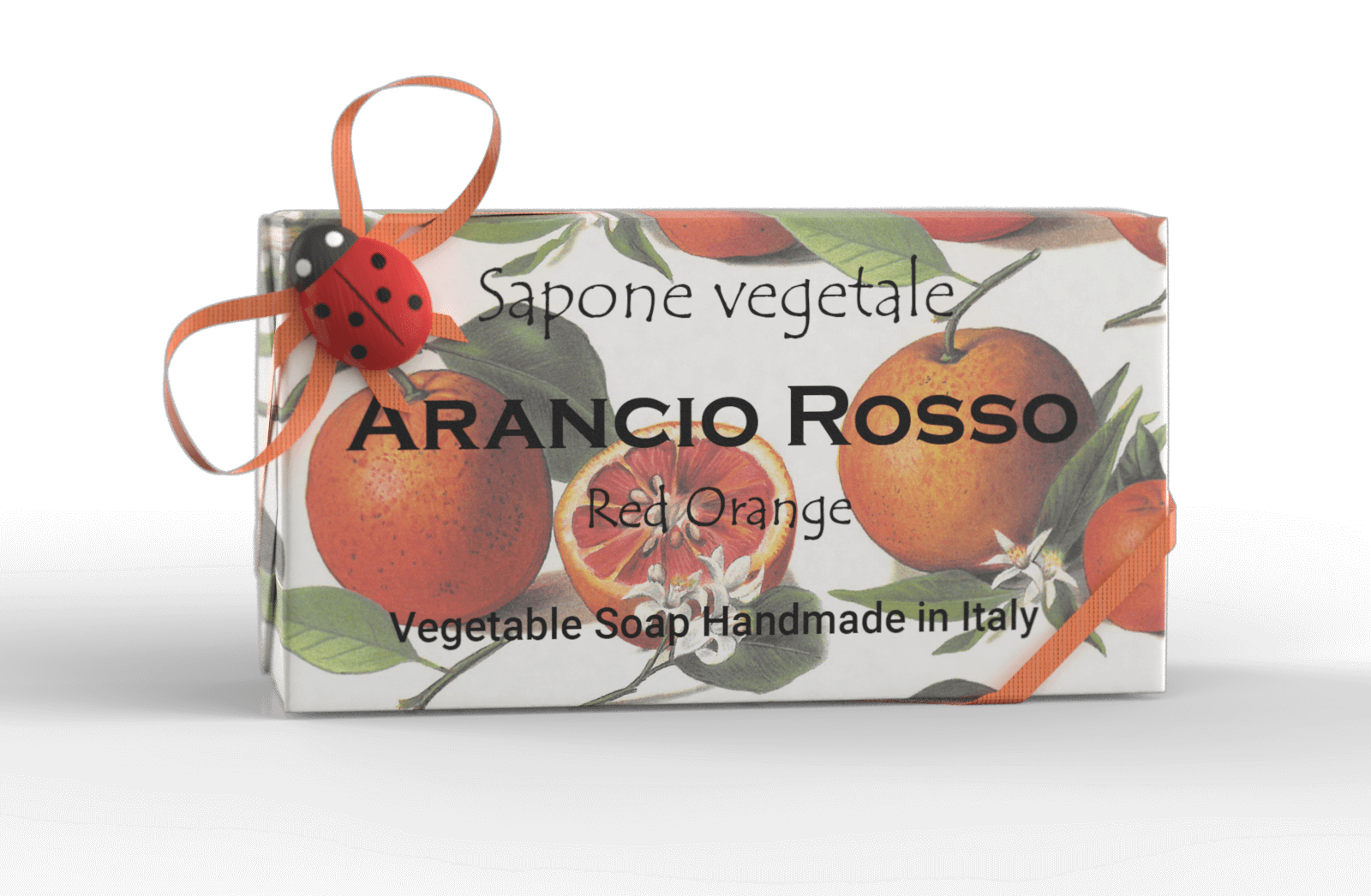 If you are looking for a skin product to take care of your skin and slow deterioration and ageing, restoring its natural glow, try the 100% plant-based soaps from Alchimia Soap's Classic Line of beauty and health products made with artisanal quality and methods using natural ingredients, especially our Red Orange Ladybug Soap Bar. The signature ladybug on its elegant packaging is a hallmark of Italian manufacturing excellence and gentle, natural skincare.